Aabad Ponda,
Senior Advocate
It's been an excellent team effort by the entire team in putting everything to get things in place. Ishaay Interiors team is a pleasure to work with. The team is creative in design, process-oriented in execution, and most importantly reliable. Their attention to detail is superb and sensitivity to the client's needs, always present.
They are very focused on the job and have always completed the works on time and within committed budgets. It's been great working with Ishaay Interiors and would look up to working in the future.
Kaizad Todywalla,
www.todywallaauctions.com
I never hesitate to recommend anyone to Pathik Shah and his design team. The ideas of the design team are innovative, creative, and really bring out the individual style and personality of each homeowner.
Ishaay Interiors are great partners for your interiors because they are open communicators and know how to make a client feel comfortable about all the decisions that are made in the design process.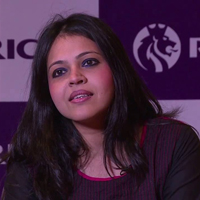 Joanna D'Souza,
President - Bennett Property Holdings Co. Ltd.
Pathik Shah has provided excellent interior design service; this is all inclusive from architectural design, furniture, room layout, and colour selection, comprehensive and complete from idea to implementation.
I have found his work and ideas to be creative as well as beautiful. He is accomplished with different materials and savvy with its usage in his designs. He strives to satisfy and does so! I am proud to recommend Ishaay Interiors for all interior design needs.
Vidyut J. Shah,
Partner - V. J. Shah & Co.
We're so glad that this project has been as rewarding for you as it has been for us. We are thrilled with what you've helped us to accomplish, and often find ourselves falling in love with our office all over again.
You have our most sincere thanks for your effort, creativity, kindness, and attention throughout this process -- we'll absolutely turn to you as new needs develop.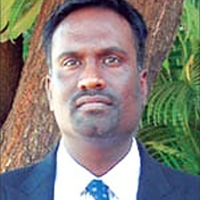 V Hari Krishna,
Managing Director
CPP Investments, Global Leadership
Ishaay Interiors does a wonderful job in identifying a client's taste and style and incorporating that into any work they do for you. They have a great sense of colour/style and final vision for any project they undertake.
The end result is a masterful culmination of what they envision as professional designers and the look and feel desired by the client.
Mitesh Desai,
Partner - LCGC Chrom Consumables
We appointed Pathik shah from Ishaay Interiors as our designing consultants for our 2200 sqft Mumbai HQ. We were very particular about our budget and most importantly timing. We had some inevitable changes at the beginning from our side, but team Ishaay Interiors accommodate all the last-minute changes and acted swiftly without extending the date of handover.
We are looking forward to onboard them for our offices pan India.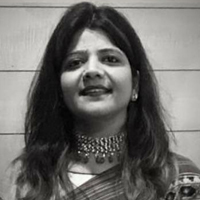 Neha Bajaj,
Founder - July Nightwear
We are from the textile manufacturing industry and when we decided to shift to a new bigger place in Mumbai, Pathik shah from Ishaay Interiors came as perfect help. With a very quick response from his team, who understood our requirements and proposed layouts and designs keeping not only our current requirements in mind but accommodated more space anticipating future growth.
It was indeed a great experience working with team Ishaay Interiors, Pathik was very accommodating and flexible. We could not have achieved the desired place without his personal support.
Ramesh Chugh,
Director at SSF Plastics India Pvt Ltd
I am absolutely delighted to share my experience with Ishaay Interiors. The transformation they brought to my residential apartment is truly remarkable. From the initial design concepts to the final execution, their team displayed an impeccable sense of style, attention to detail, and a deep understanding of my preferences. The blend of modern aesthetics with functional elements is a testament to their expertise. Ishaay Interiors not only revamped the living spaces but also created an ambiance that reflects my personality.
The choice of colors, furniture, and decor showcased their keen eye for elegance. The project was completed within the stipulated time frame, and the professionalism and dedication they exhibited throughout the process were truly commendable. I am thrilled with the end result and would highly recommend Ishaay Interiors to anyone seeking to elevate their living spaces to a whole new level. Kudos to the team for a job well done!
Toral Mehta